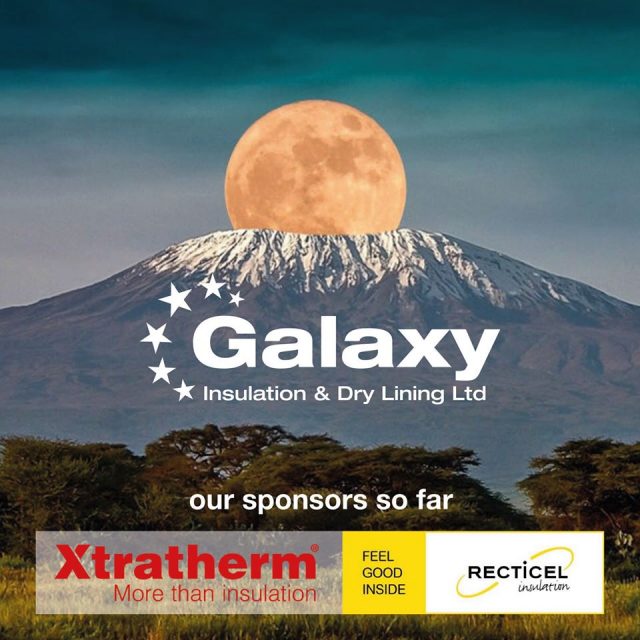 09 Mar 2020
master
The Climb…
Galaxy are proud to support our very own Dan Turner in his quest to reach the stars! In aid of The Children's Hospital Sheffield Dan will be climbing the tallest free-standing mountain in the world, Mount Kilimanjaro this September!
We would like to thank our sponsors, Xtratherm and recticel_insulation for the amazing generosity.
If you would like to support Dan, please visit the Just Giving page.
#charitevent #charitywork #charitymiles #sheffieldchildrenshospital #sheffield #mountkilimanjaro #kilimanjaroclimb #5895metres #africa #chamberofcommerce #nonprofit #donate #fundraising #community #volunteer #support #giveback #help #fundraiser #charityevent #givingback #education #donations #children #donation #family #instagood #hope #change #volunteering